Today on The 425 Show was all about skin care. It's important to remember that what goes on your body is just as important as what goes in your body. My guest – Kari Gran, with Kari Gran Skincare created her own line of organic skin care products including hydrating serum, nourishing cleansing oil, balm, makeup, and other natural products that are as luxe as they are ECO-friendly.
Kari is passionate about developing an all-inclusive beauty brand that simplifies skin and lip care for women at every age and stage. All products are handmade locally in Seattle from naturally derived, organic, wildharvested and non-GMO ingredients, and never tested animals.
After almost 20 years as a real estate agent Kari was ready for a new adventure. Taking a year off for some much needed personal time she continued to work on her lip gloss she created – and named Whip Lip, handing them out as gifts each year to friends, family, and co-workers. Working through some health issues, Kari knew that not only changing your eating habits was important, but looking at key ingredients of what you put on your body was equally important. She started developing some additional products at home and with the help of her friend Lisa Strain, they came together and realized there was a need for the ultimate clean skin care line.
Lisa Strain became Kari's business partner as CEO and co-founder of Kari Gran's skincare line. Together they have worked in promoting the line, selling it across the country from salons like Adagio in NY, to Beauty Habit in Westlake Village, CA! Locally you can find Kari's signature items at Follain in University Village, Seattle. For a full list of retailers, check out their website – or you can order online as well.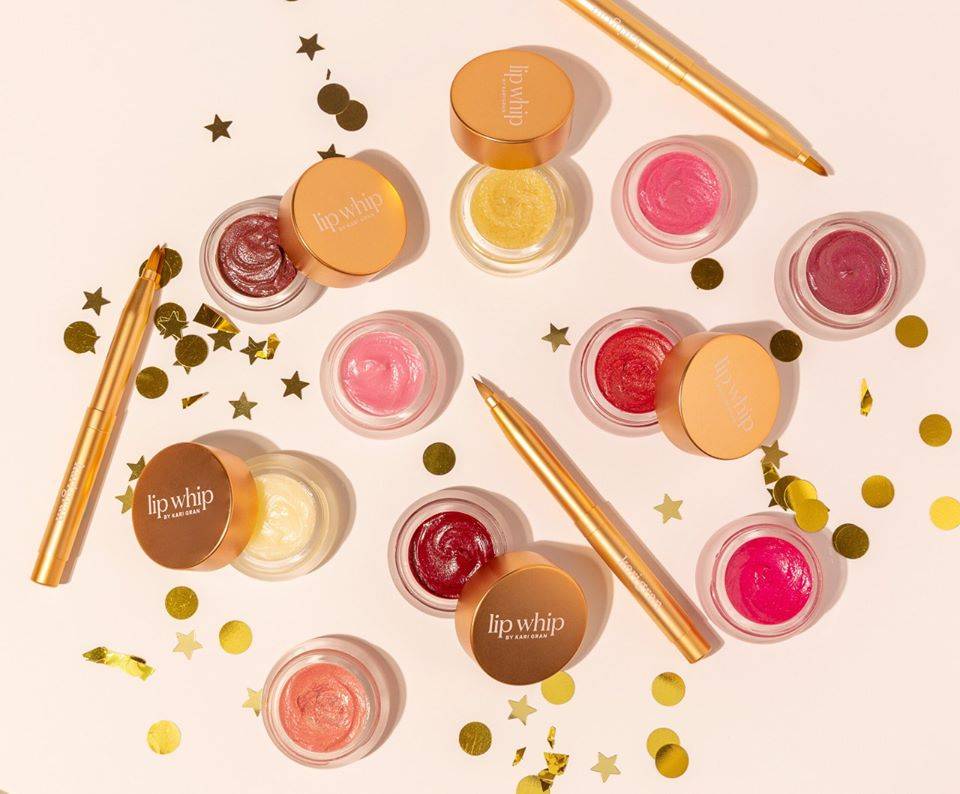 Kari is a firm believer in educating her customers on the importance of a truly organic skincare line. What's good for the body and the endocrine system, their oil-based products are void of toxic chemicals and work with your skin's natural oil production to balance out your beautiful complexion. If she has one tip – wear suncreen! It doesn't matter what the weather is like, she promotes the importance of suncreen on daily basis.
You can find Kari hosting several events educating women on what to look for in your current make up and skin care lines you are using. Sign up for her March 12th event – "Ingredients Matter", as she teams up with Aran Goyoaga award-winning photographer, trained chef, and author of Cannelle et Vanille.  An evening panel on why ingredients matter and how Kari and Aran source the very best of the best for their creations!
Both Lisa and Kari are huge advocates in giving back to the community. A huge shout out to Lisa for signing up for an amazing organization Seattle Dances to support Plymouth Housing. Lisa has dedicated her time of practicing 3 hours every day to prepare! You can help Lisa out by voting for her amazing efforts to raise money for the organization. For more information on Plymouth Housing, or to attend the dance event check out their website. I'd like to give another shout out to an event that is near and dear to my heart – NW Canine Coalition "Bark At The Moon Gala" – March 14th. A fun evening with silent auction, and dinner to raise money to help foster and adopt dogs.
If you're looking for some new skin care products visit Kari today, or order some samples online! For more information on her upcoming events you can follow her on Facebook.
Cheers!
Nicole
Podcast: Play in new window | Download
Subscribe: RSS