Spring is here, and it's the perfect time to get outside and explore the Snoqualmie Valley on a mountain bike. On today's 425 Show, I chatted with Lisa Symonds, Corporate Events Manager of Compass Outdoor Adventures in North Bend. Their motto is "Getting People Dirty Since 2007".
Whether you're looking to demo one of their amazing mountain bikes, need a fun corporate team building event, or want a unique way to show off the Pacific Northwest to out of town guests, Compass Outdoor adventures is the place to call! Their concierge outdoor adventure service creates unique, customized activities for all skill levels.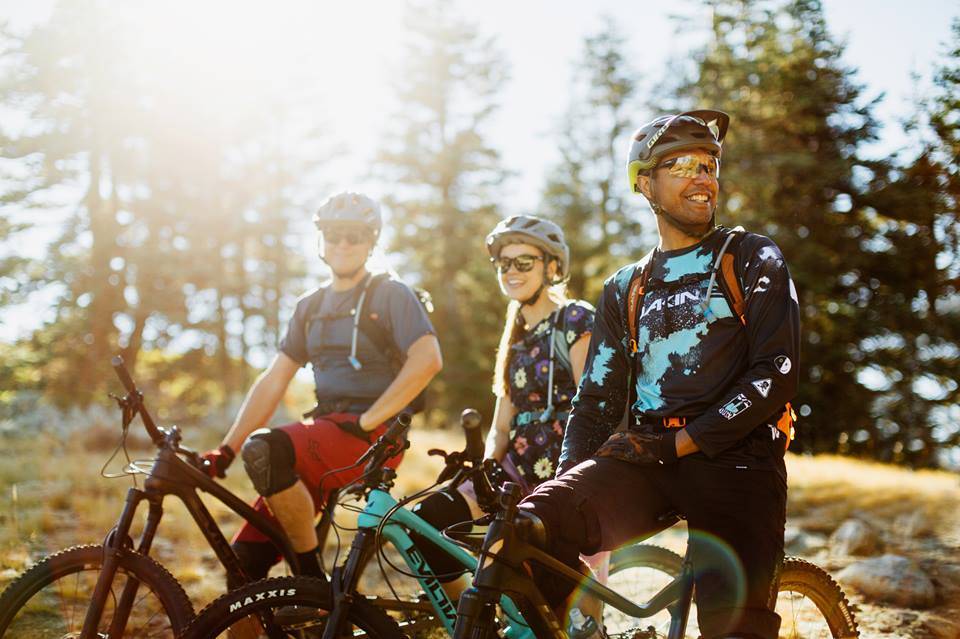 Lisa moved to the area 3 years ago from California. She instantly fell in love with the Snoqualmie and its stunning scenery, hiking trails, and ski resort which is just minutes away. It has been the perfect place to raise her family. Growing up as an outdoor enthusiast, she joined Compass Outdoor Adventures to share her love of the outdoors with others.
Lisa and her team specialize in custom, corporate events. They work hand in hand to design a memorable outdoor experience that promote's team building, communication, and excitement. Their goal is to get everyone outside so you'll be more energized and a productive team, inside.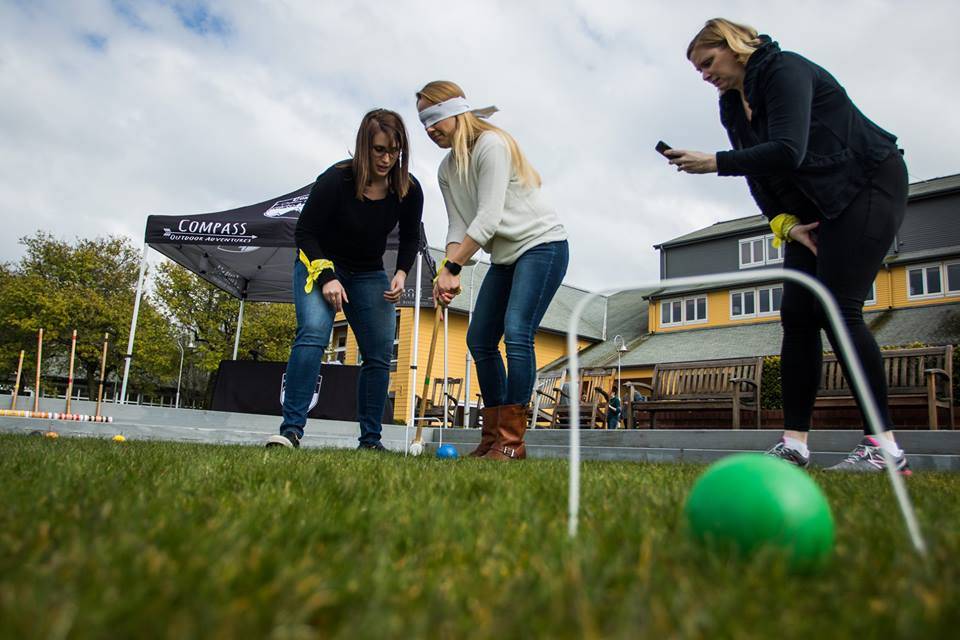 Compass Outdoor Adventures is the ultimate mountain biking rental source. Partnering with Evo, they offer some of the best rental bikes around. Check out a bike for the weekend, plan a guided tour, or put a group together to create a custom event.The best part is they deliver the bikes to you! Some of their favorite trails are the Snoqualmie Tunnel and the Duthie Hill Trail.
As a community gathering place, Compass offers a place to hang out, grab a drink and enjoy some weekly and monthly events. Join them every Friday night for Trivia night and every Monday for Monday Mechanics – educational classes from preparing you for how to care for you bike to the best packs to carry on the trail. You can follow them on Facebook for a full list of upcoming events.
What goes better with being in the great outdoors? Wine tasting! Snoqualmie Valley is booming with some up and coming wineries right off some of the most popular hiking and biking trails. Owner Bill Grassie of William Grassie Estates is ready to meet you as you come off the trails. Head over to Sigillo  Cellars in downtown Snoqualmie for some wine tasting, good food, and live music.
If you are looking for a truly ultimate outdoor adventure, or your company wants the most unique team building experience contact Compass Outdoor Adventure! They are sure to make your experience one to remember. Follow them on Instagram for awesome outdoor pictures, rental information and updates of their events.
Cheers,
Nicole