With shorter days and the holidays being in full swing, we all tend to spend more time indoors. So it's no surprise that most real estate moves and remodel projects start to take shape during this time. Sometimes a move is the right way to go, but often reconfiguring the space you already have works just as well, if not better. Today on The 425 Show I chatted with Melinda Slater of Slater Interiors who works with clients on all sorts of projects. From creating the perfect office space, update a kitchen or dive in to a full home renovation, knocking down walls – she helps design the perfect space for you, and your needs.
Whether your budget is small or grand, Melinda is passionate about listening to what her clients need, pushing them to dream big, and capturing the spirit of your home.
If the thought of taking on a remodel has you overwhelmed and unsure where to start, Melinda has a fantastic 20 question guide online to get you started in narrowing down what your project looks like to you. Whether you are going the route of DIY or need Melinda's assistance, she truly has a gift of helping her clients look outside the box, defining your style  – and creating an end result that you can be proud of for years to come.
One of her favorite projects was helping a couple that was looking to update their kitchen, but turned in to one of her most rewarding designs she never imagined. While helping with the kitchen update her client's Mother had passed away leaving her some very unique art pieces, that didn't really fit her style. Perplexed with what to do with the pieces Melinda came up with an idea to create a stunning wall of artwork, weaving in the traditional pieces with some of her more contemporary pieces. It is now the favorite room in the couples home.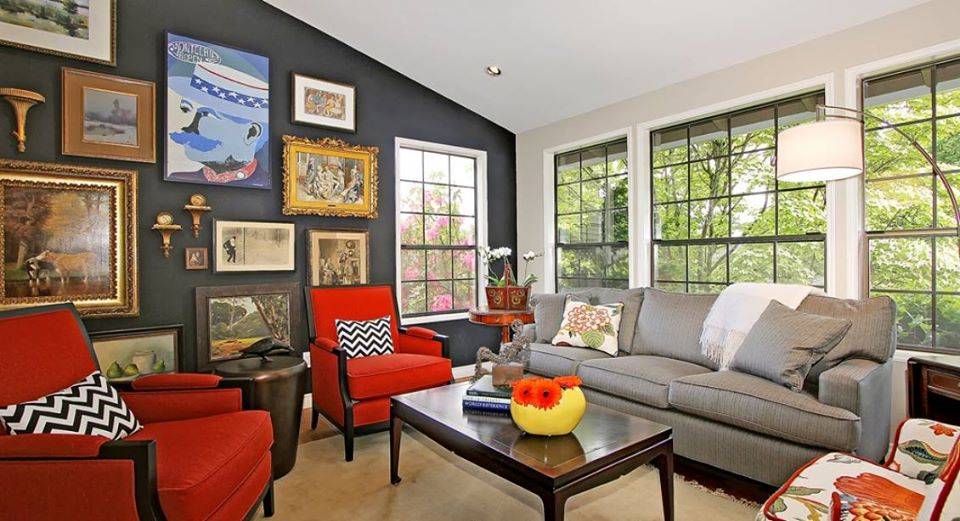 Melinda has made quite the name on the Eastside as one of the top designers, gaining recognition from Freshome (an online design blog) as one of the top twenty interior designers in Seattle in 2016! Freshome reviewed 89 of the best Seattle interior designers and picked the top 20 based on multiple factors including their experience, customer satisfaction, responsiveness, and quality of work. For a full list of Melinda's portfolio of residential and commercial projects, you can visit her website.
If you're thinking about updating your home, or have a commercial space that needs some attention – and don't know where to start give Melinda a call! You can visit the Real Estate Magazine for a cost evaluation for your area. Follow her on Facebook for inspiration on decorating ideas.
Rather than the usual real estate update I wanted to give a shout out to an organization that is so very important to me – plus it's the perfect time to post a puppy picture! We recently rescued our second puppy from  Forgotten Dogs Rescue helping the forgotten dogs that need families, throughout Washington. If you're looking for a new four legged addition to your family I highly recommend them! Follow them on Instagram for the most adorable pictures too.
Meet Dinger!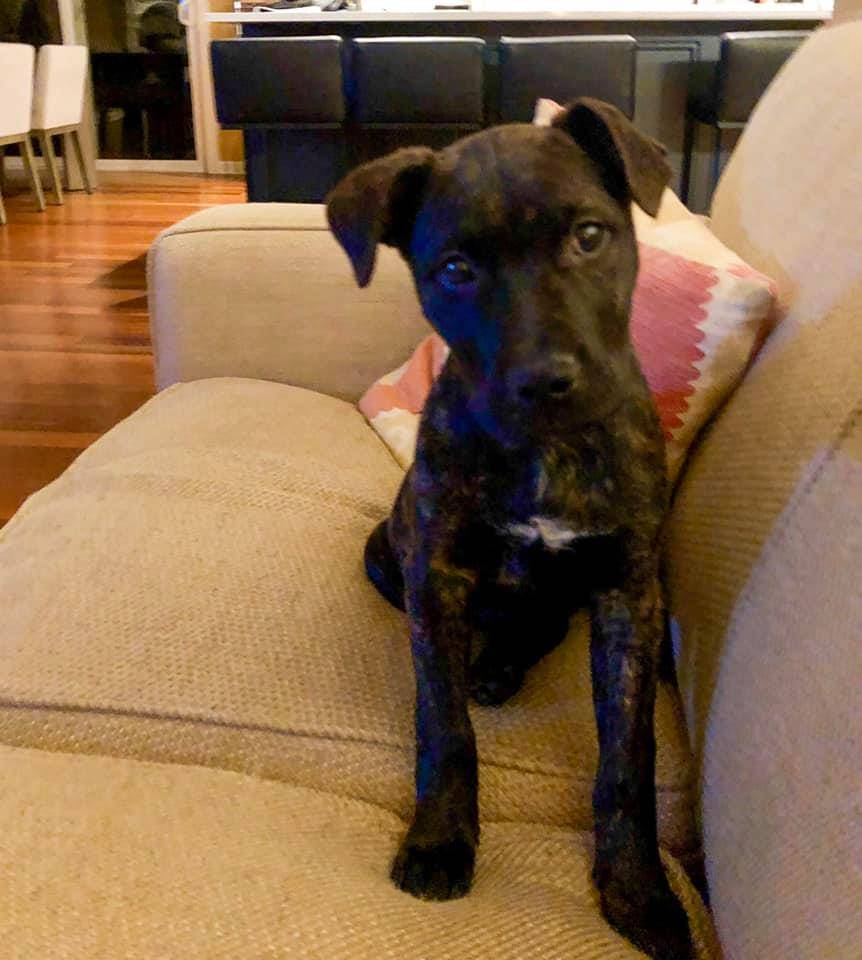 Cheers!
Nicole
Podcast: Play in new window | Download
Subscribe: RSS