If you've been thinking about hosting a small get together, or just want to spruce up your table setting in your home – but don't know where to start? Monica Hart lifestyle specialist, and owner of La Famiglia Design has the most amazing – and doable tips for you. Monica is a well known author of The 425 Magazine where she shares monthly tips from recipes, gardening, entertaining, and some of the most beautiful table settings. Her mission – "Make it beautiful, and keep it real".
Stepping away from her long time career in television broadcasting, which included anchoring, award winning reporting and hosting news, sports & magazine shows on KIRO-TV in Seattle, Monica wanted to pursue her true passion – raising her family. Along the way she found herself entertaining, and designing and is featured in some of other top magazines and TV shows, such as Better Homes and Garden – Beautiful Kitchen and Baths, The Hallmark Channel, and The Bellevue Collection.
*photo by , Rodrigo De Medeiros *
Inspired by her love of incorporating fresh, and doable beautiful lifestyle designs for her home, garden, cooking and entertaining the idea of La Famiglia Design developed where she shares her fresh menu ideas, and easy entertaining concepts.
Monica offers tips for anyone's lifestyle! Whether you are looking for some easy go-to recipes for cooking at home for your family, or want a fun way to up your holiday date game, check out her recent Valentine's day cocktail, featured in The 425 Magazine – Blackberry Smash & Mint libation – features lemon-and lime-infused vodka and a splash of Cointreau and then it's  sweetened with earthy agave and brightened with fresh mint. Yum!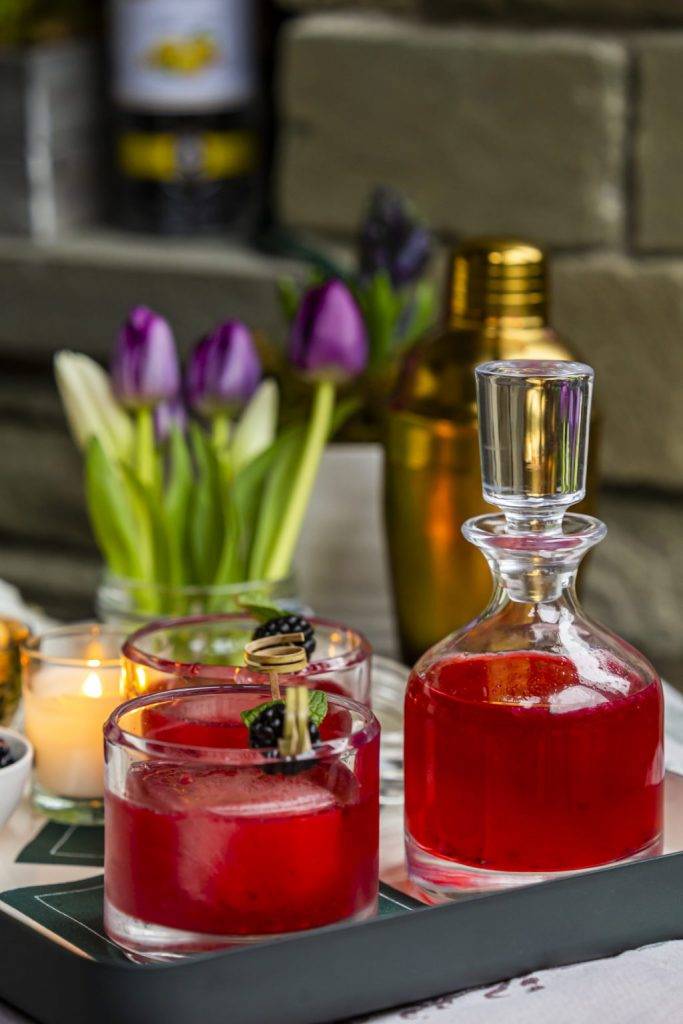 *photo by , Rodrigo De Medeiros *
Hosting a family Easter family get together? Monica makes creating the most beautiful table's with the thought in mind – I can do that, and maybe even better. Focusing on using fresh, and seasonal items you don't have to break the bank to pull off a stunning table. For more inspirational entertaining ideas check out her website.
Spring is around the corner, if you're looking to spruce up your patio, or garden check out Monica's weekend garden therapy – a Box Wood, and Rose Hedge project. Simple, yet will last forever.
You can follow Monica on Facebook for upcoming events, and check out her beautiful Instagram feed for some inspiring recipe images and entertaining tips.
Cheers!
Nicole