Yasmine Decosted, Founder of Crystal Wellness Company, and Certified Reiki Master joined us on The 425 Show today. Founded in 2019 Yasmine has always had a passion for creating human connection, and learning moments through experiences.
Crystals contain energy and wellness properties, which can affect your overall mental, physical, spiritual & emotional self. Life gets busy, and  it's easy to get lost in the never ending to-do list, and even easier to forget about giving back to your self. By simply holding a crystal at the right time, it can bring about a change in our attitude & overall well-being – creating an energetic power punch.
An East Coast transplant, Yasmine has over 19 years experience in executive corporate background in employee development, and people operations – and a fashion degree! She's taken her experience in helping others and developed a way to do that through her love of Crystals and Energy Healing. As a Reiki Master specializing in Usui Reiki and Crystal Reiki, she is Certified in Singing Bowl Sound Healing, and trained in Breathwork and Mindfulness. She offers personal one-on-one crystal coaching, and a full shop from crystal wellness jewelry, apothecary, and a wide selection for crystals in your home.
Check out Yasmine's top 5 must have crystals for your home:
Lion's Eye Jasper – Strongly connected to earth's energy, it sustains and supports us through times of stress, and brings tranquility and wholeness. Recommended to keep next to your work space, and computer clearing electromagnetic and environmental pollution.
Smokey Quartz – A grounding stone. Helps you remain balanced and calm. A powerful cleanser and detoxifier, it is effective in removing negative energy and protecting against negativity, and stress.
Fluorite Rainbow, or Green – Increases clarity, neutralizes stress, negativity, and anxiety. Supports a constant flow of positive energy.
Black Tourmaline – Black Tourmaline works to protect the environment around you, and cleanse you of stagnant or negative energy. It seals your space with a protective shield.
Amethyst – Beautiful purple in color, is known as a natural stress reliever. Magnifies positive energy and cleanses negative energy. Believed to help strengthen the immune system.
All of Yasmine's crystals have been cleansed with smoke & sound, charged, and infused with Reiki before they are sold. All crystals that are sourced, are hand selected and go through a Crystal Healing ritual before they are sold or incorporated into products.
Yasmine recently created her own "Crystal Cocktail" item, selecting a variety of mini crystal sets tailored just for you. From her Health and Wellness set – perfect for someone who is looking for support in physical and spiritual healing, to her Balance & Clarity set – for someone who is: feeling the pressures of work/study, going through a life stage or trauma, easily frustrated, stressed or anxious.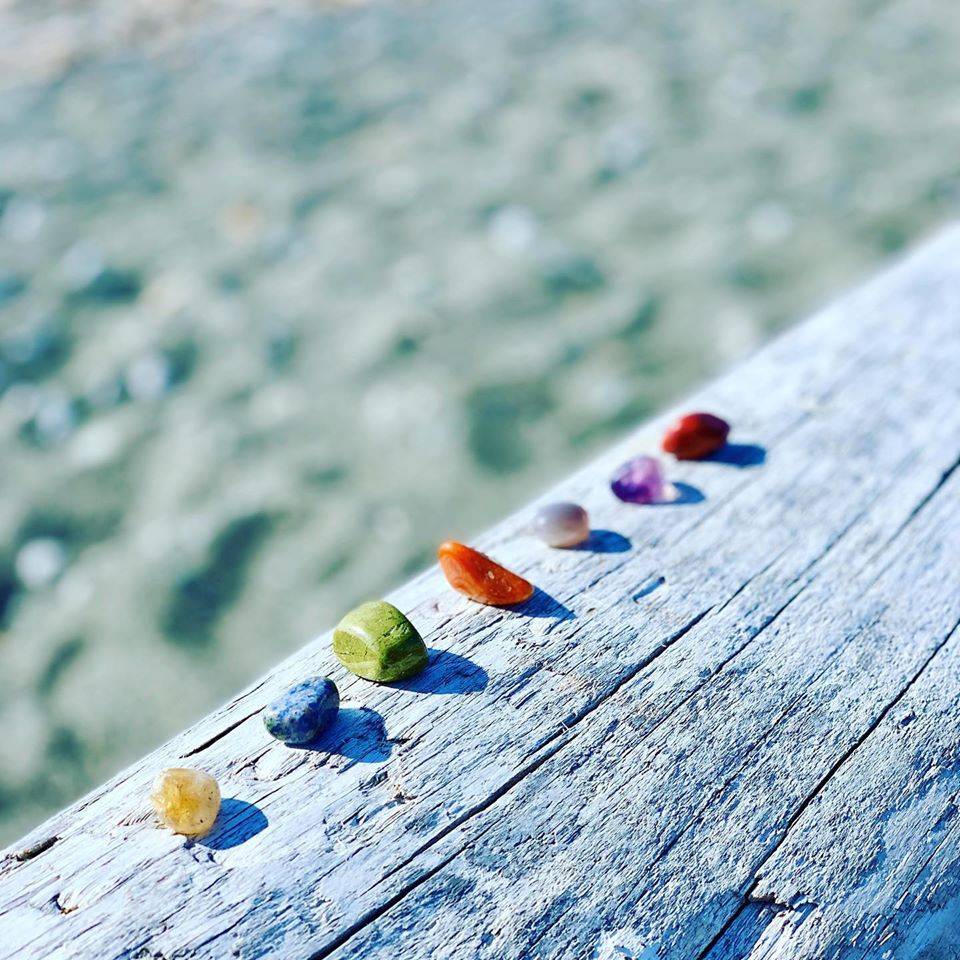 You can enter to win one of these awesome sets on her Instagram! Follow her Instagram account, and be one of the first to comment on her picture, and tag @the425show. If you'd like more information on connecting with Yasmine, or shop her products you can visit her website.
Cheers!
Nicole
Podcast: Play in new window | Download
Subscribe: RSS