If you're like me and love to throw a theme party but don't always know how to get started or what to do, then you need to talk to Hannah Talbot, owner of Tribe Life Events! Hannah started Tribe Life Events to bring people together, creating workshops, gatherings and personally curated yoga events that come to you to honor and celebrate all of life's occasions.
With a background in restaurant management, Hannah felt more at home when she was doing yoga. Starting out teaching Barre 3 she soon became a yoga instructor and fell in love with the idea to bring yoga to you and celebrate life events. Whether that's a baby shower, wedding, birthday, or any new chapter in your life. Hannah loves to demystify the "woo-woo" "new-agey" world and present it to you in an approachable, modern way.
*Picture courtesy of Hannah Talbot*
Hannah tailors each event to your needs and celebration, and brings everything needed, which includes, mats, blankets, bolsters, and can even create a "Zen Den", with tents. Hannah's mission is to have you show up, relax, slow down, and connect with your tribe. After the event enjoy small bites that are customized to your dietary needs, including a large nosh plate, tea, bubbles, or unique custom cocktail.
*Picture courtesy of Hannah Talbot*
If you've never done yoga before no problem. More than 75% of Hannah's clients have not done yoga, she tailors each class as if you are a beginner or have done a few classes. If you don't want to have a personal party Hannah also offers amazing annual workshops! Join Hannah, on September 22nd to kick off the Fall Equinox with her Fall Harvest gathering, at Be One Yoga in Kirkland at 6:00 pm.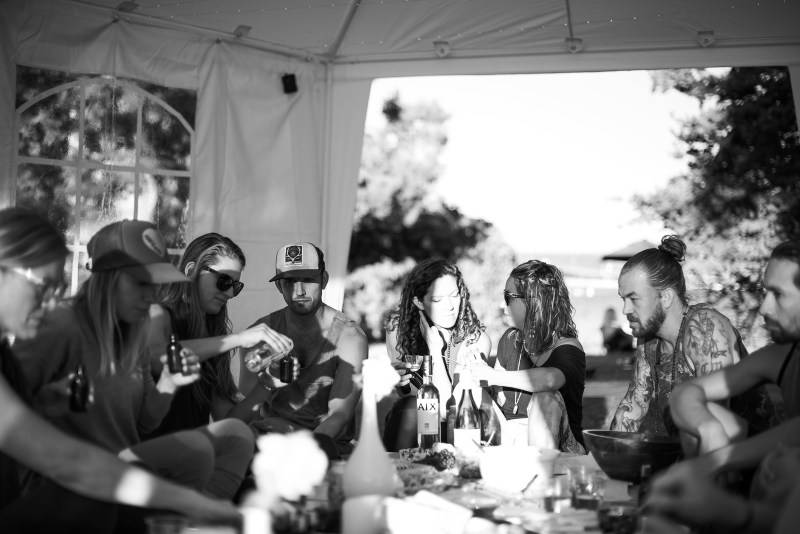 *Picture courtesy of Hannah Talbot*
Being a long time 425 home owner in Issaquah, Hannah finds time to connect with her family exploring all of the great trails around her home on Squak Mountain. To stay in touch with Hannah's upcoming events, follow her on Facebook and Instagram. If you'd like to book a unique, personal event contact her on Tribe Life Events.
Cheers!
Nicole
Podcast: Play in new window | Download
Subscribe: RSS