Supporting, and highlighting local businesses is one of the many things I love about doing The 425 Show. Today Aaron Raff  owner of The North Bend Bakery – and cafe joined me and shared his passion of the iconic bakery.  Formerly known as Georgia's (and previously George's), they have changed the name to reflect the historic downtown community of North Bend, and pride themselves on baking time honored sweet and savory treats.
Their warm, and family friendly inviting atmosphere is perfect for the locals to hang out and relax, visitor's passing through on an outing for a day hike, or heading up to the nearby mountain for skiing. Open Tuesday – Sunday from 7:00 am – 5:00 they offer everything from pastries, baked goods, soups and sandwiches, seasonal quiches, and a "pick-me-up" coffee and espresso drinks – it's the perfect spot to stop in for whatever adventure you are on.
After coming out of culinary school through Tom Douglas Culinary Institute, Aaron landed a job as a top pastry chef at a Seattle shop – Grateful Bread Bakery. Aaron's dreams came true of owning his own cafe, when he stumbled across a Craigslist ad of a local bakery looking to sell. He didn't hesitate and a year and half ago became the new owner of Georgia's bakery. A win-win for the previous owner who wanted to find someone that was not only passionate about baking, but wanted to keep the iconic bakery open that everyone has loved over many years.
Keeping most of the favorite sweet pastries on the menu Aaron continues to expand his cafe menu, with some favorite savory items – like his seasonal quiches, Summer, and Autumn Tarts, Panini's, and even calzones! With Mother's day coming up there's still time to order some special menu items for Mom – such as a strawberry cheesecake, Mother's day cookies, and cupcakes.
New to the area Aaron has jumped right in of keeping many of the previous owners traditions alive by supporting the nearby Christmas tree farm – Christmas Creek Tree Farm. From November – December you can buy some favorite holiday treats that people have been coming back for year, after year. They are also jumping on the amazing local Farmers Markets bandwagon and will be at 7 total this year! Check out the full list below, and for more information on other upcoming events head to their website events page.
FARMERS MARKETS:
Carnation – Tuesday's
Sammamish – Wednesday's
Duvall – Thursday's
Maple Valley – Saturday's
Mercer Island – Sunday's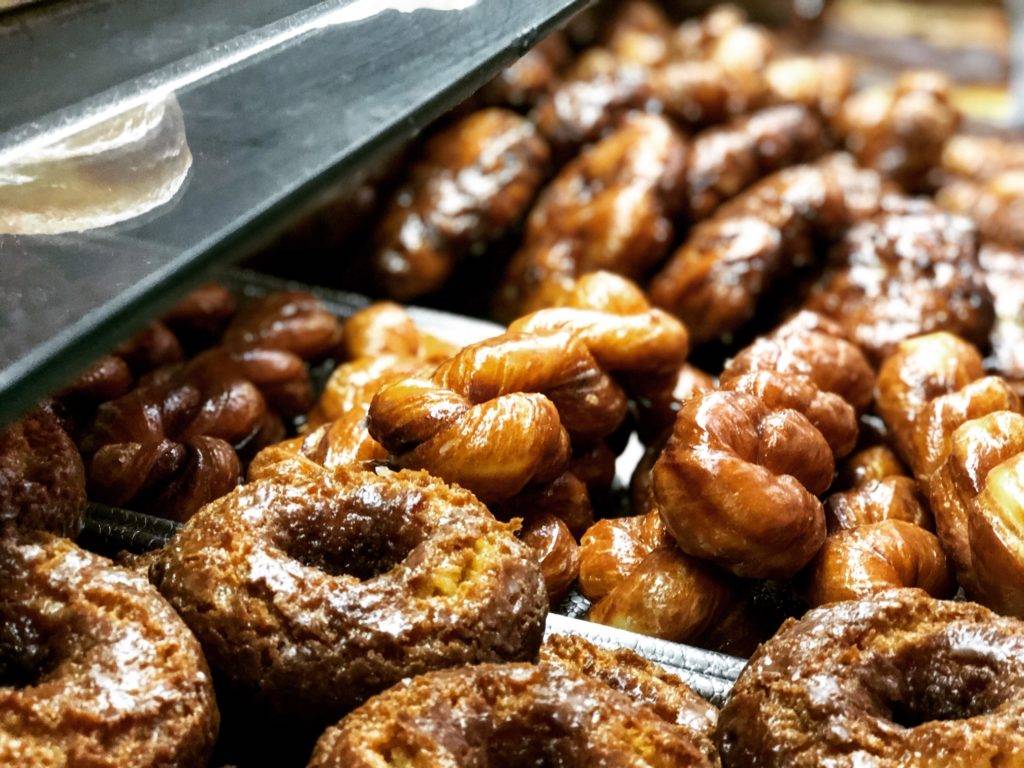 I don't know about you but anytime you can get out and enjoy some beautiful scenery of North Bend, a hike on Mt. Si and add a doughnut in the mix – it's the perfect way to spend a day! For more information on seasonal menu items, and events you can follow them on Facebook. If you'd like some mouthwatering images to look at check out their Instagram page. 
Cheers!
Nicole