If the thought of writing a blog, updating your website, or creating an online presence stresses you out, then todays guest on  The 425 Show is the one to call. Alyssa Christensen – owner of Alyssa W. Christensen, and Home Scribe Creative has partnered with real estate brokerages, teams, and single agents – assisting them with developing marketing strategies, building an online presence, and maintaining their current website content. Along with helping agents she's partnered with Marguerite Martin and is the co-creator of Mastering the Art of Community Marketing – an e-course on how to create a 12 month plan for real estate success.
I've worked with Alyssa for years, and she is the absolute best! She's passionate about diving into the best plan for you. From creating a 12 month content marketing plan, through newsletters, online assessments, to blogging packages she has you covered – so you can focus on your day to day tasks, and clients.
Alyssa's passion for writing started when she was 10 and she began her first weekly newsletter, called "Alyssa's Journal". She wrote articles that would mimic the magazines she loved to read, and would send it out to her friends and family. Holding an English degree from the University of Puget Sound, she has taken her love of writing and creativity and starting working alongside real estate agents helping them communicate more effectively online.
For many of us, getting some help with marketing sounds like a great idea, but we don't need a full time person. Outsourcing to someone like Alyssa ends up being the perfect solution! Whether you're looking for someone to handle all of your blog posts, or newsletters, or create an online brand through social media platforms, she will dive in and create meaningful content specifically suited for you. If you're up for the challenge check out Alyssa's Hurricane Content program! She takes the term 'content batching' to a whole new level. If you want to get a ton of posts out of the way in just 2 to 3 days this is the program for you. You'll spend a long period of time creating content, from social media posts, website updates, news letters and more, that she'll set up and send out over the months.
Along with her help in the real estate community, running Home Scribe Creative she is also the founder of  the founder of DearEnglishMajor.com, a website dedicated to showing English majors all that is possible with an English degree. If she wasn't busy enough she also is the author of From Graduation to Career Ready in 21 Days: A Guide for English Majors! A detailed guide packed with the information and resources English majors need to successfully navigate the job search process in 21 days.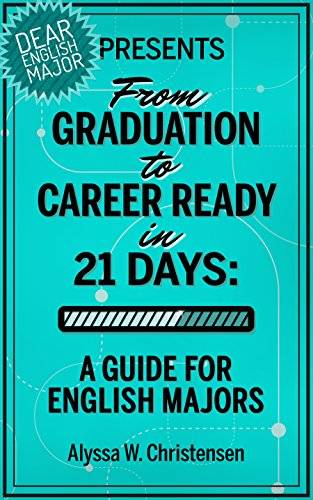 If you're looking to refresh your image, update your content, or just need some excellent marketing materials, give Alyssa a call! For a full list of her services, or see her portfolio check out her website. You can follow her on Instagram, and Facebook for some excellent marketing tips and upcoming events.
Cheers!
Nicole
Podcast: Play in new window | Download
Subscribe: RSS