Flowers make everything better. Betty Walton, our guest on The 425 Show, learned this early in life. She started delivering flowers during college and was always struck by the smiles created on the faces of those that received them. It started a lifelong passion and career in the floral industry. As the owner of Daisy and Wish, Betty continues to brighten peoples day with her gorgeous arrangements.
A big fan of "The 50 Mile Bouquet", Betty works with local growers whenever possible to create stunning arrangements for weddings and events. Having lived in other areas of the country, Betty is a big fan of the beauty that can be find here in the Northwest.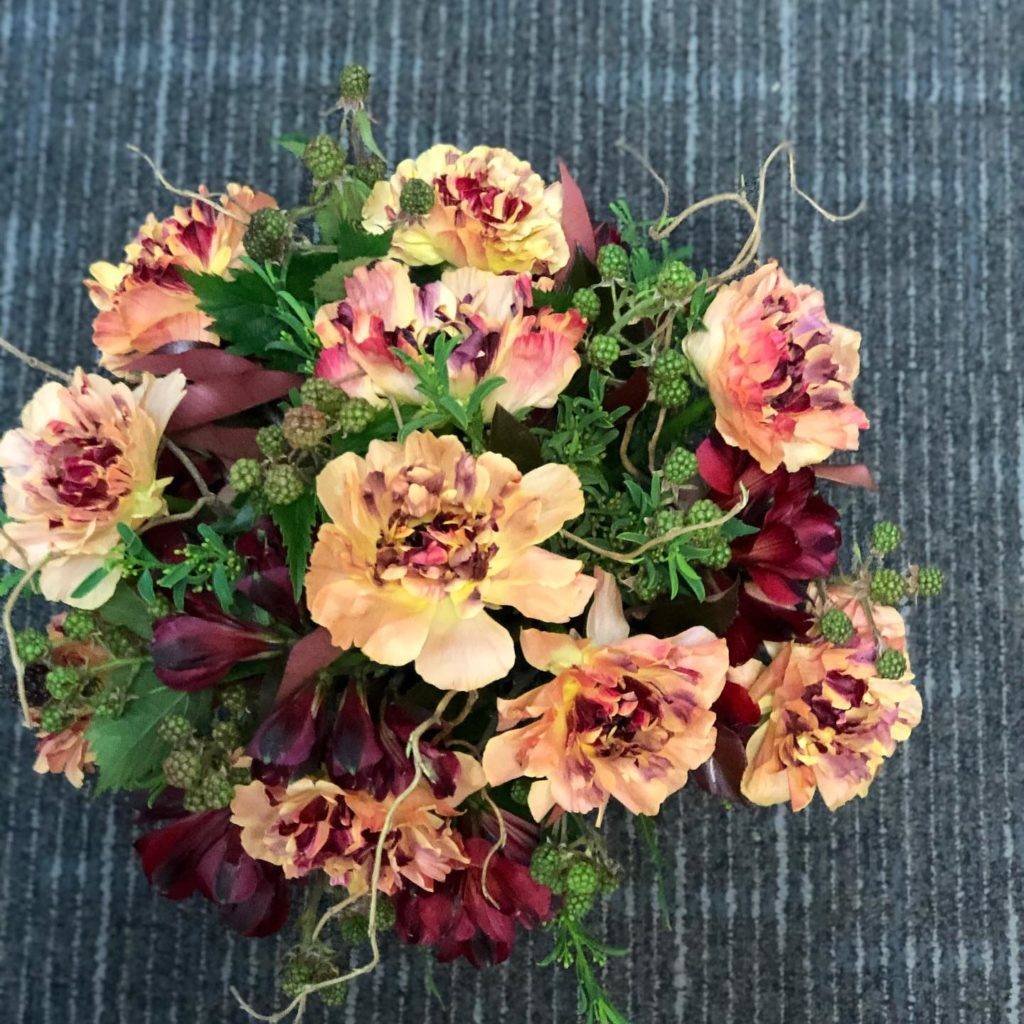 The top 10 flowers for 2020 are:
Peonies – Which typically bloom from mid May to the end of June
Roses – The David Austin Garden Rose is a favorite in wedding arrangements
Ranunculus – Tends to look like a mini peony and come in a beautiful array of colors
Dahlias – Bloom from July until the first freeze in late September early October
Butterfly Ranunculus – Their petals are so delicate they look like tissue paper
Spray Roses – These look great in the bohemian bouquets
Chrysanthemums – Big, full flowers that offer great structure, especially if peonies aren't available
Vines – Clematis is great in arrangements
Hydrangeas – Always beautiful, they grow incredibly well in our area
Succulents and Air Plants – Both are a hot trend at home and in arrangements for events
We are fortunate that many of these grow well in the Pacific Northwest. Betty has a great relationship with many local growers. Including one that will specifically grow Dahlia's in your wedding colors!
One of the trends coming back in a new way is the 80's bohemian feel. Termed "black tie and bare feet", brides are doing more outdoor weddings with a chic feel. The cascading, structured bouquets of the 80's are making a come back as more of a free flowing arrangement.
No matter what your style and type of event, Betty's got you covered. A wealth of knowledge, and with incredible connections in the industry, Betty can help make your next event memorable and beautiful.
Podcast: Play in new window | Download
Subscribe: RSS