On this weeks 425 show, we chatted with Brandi Cohen, owner of Pinapple Life Yoga And Barre Studio in Snoqualmie Ridge. Open for only 7 months, Brandi has already made a huge impact in her community.
The pineapple symbolizes warmth, hospitality and friendship. Brandi has created a space where every person can feel welcomed, and accepted. Building a team of experienced instructors their goal is to guide you on your personal path to forming the best version of yourself, both physically and mentally.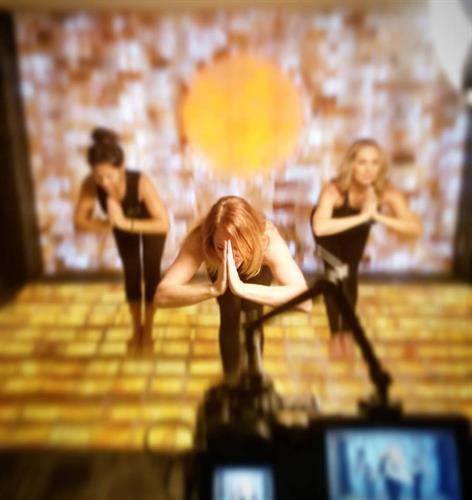 Five years ago Brandi was experiencing severe asthma. With the help of salt therapy and yoga she was able to resolve them, which started her on a quest to help others. In 2018 she had the opportunity to open her own spa-like yoga studio, offering classes, workshops, sauna, high-end retail, and amenities. With plans to open new studios, as far as Hawaii, she's taken yoga to whole new level! 
Brandi wanted to create an experience for her customer's, knowing that yoga isn't a 'one size fits all'. They offer a mix of nine yoga classes, some of which include: Pineapple yoga, Chill, Hot Hatha, and a favorite with adults and kids the Pineapple Flight classes, also known as Aerial Yoga. If you're looking for a more advanced work out you can try one of their trending Barre classes, a unique, complete body workout, that incorporates classical Pilates, cardio, and light weight training. There really is something for everyone! And one of the coolest things about their studio is the Himalayan salt wall.
The studio makes it super easy to join. Whether you're a beginner or expert, Brandi recommends you start with their $25.00 for 2 weeks trial to enjoy full use of their studio and try different classes (child care not include). She's sure you'll find a course that works for you. They've put together several membership packages and pricing, with their most popular being a month-to-month membership that includes: 15% off all retail items, workshops, retreats, and  free use of child care. They offer discounts too! Nurse, Fire, Police, Military, Seniors (65+), School Staff & Students can take advantage of special monthly pricing.
With the large, 2,600 studio space Brandi offers instructor training workshops, and monthly events. You can find a full list of their upcoming events on their Facebook page. Don't miss their most talked about event, the Pineapple Paradise Festival on July 28th. A one day festival in the Snoqualmie Ridge Community park, with an expected 4,000 attendees! . If you're looking for a place to hold you're own private event this is the perfect spot. Whether you're looking to celebrate your child's birthday, planning a corporate event, or create a team retreat they will make it a one-of-a-kind experience for you.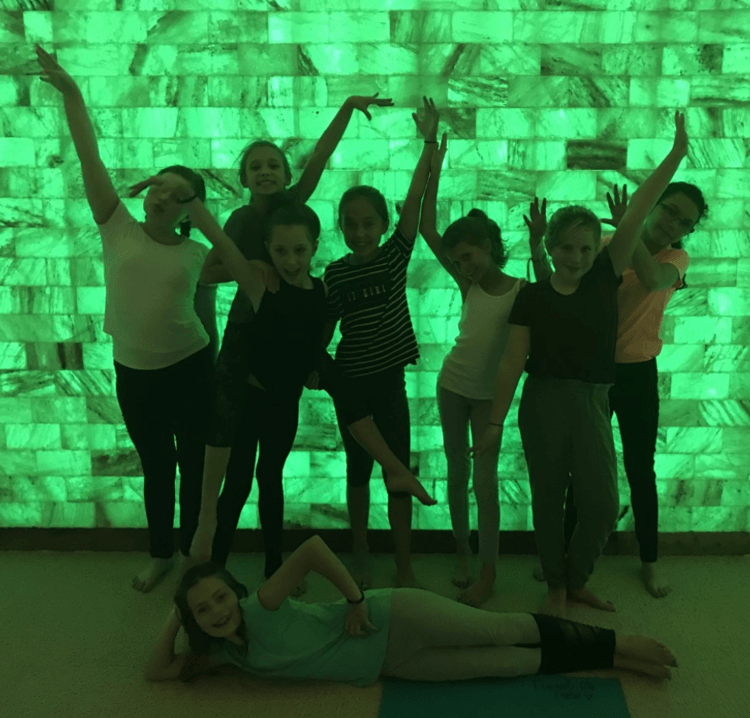 Stay tuned for Brandi's new launching of their Pineapple Box! A seasonal themed box full of favorite wellness items sent quarterly. If you're looking for a fun outing with your girlfriends, or want to change up your current workout routine drop in anytime and try one of their individual classes. Visit their website for a full list of their class schedule. Can't wait to go!
Cheers,
Nicole
Whether you're looking to celebrate your 11 year-old's birthday with her buddies, planning a corporate event to get a special group of people together, or a team retreat to create some bonding…you name it and we can pull it off for you. We love hosting groups in our beautiful space and creating one-of-a-kind experiences.
Call us or come into the studio (or send an email with as many details as possible) and we'll help you get it scheduled and planned.