If you're looking for the perfect 'stay cation' getaway then look no further than Willows Lodge – located in the heart of Woodinville's wine country. My guests today, Executive Chef Bobby Moore of The Barking Frog, and Tony Berkau, Manager of the Lodge shared their passion for creating the ultimate relaxing, and exquisite dinning experience for each of their guests.
Willows Loge is celebrating their 20th anniversary this year. They are known for their gorgeous setting that makes you feel like you are a world away. And yet it's 25 minutes from Seattle! Their stunning 'rustic-chic' guest suites offer soaking tubs, gas fireplaces, and high-touch amenities . The Barking Frog is a warm, cozy dinning area with the same relaxed style as Willows Lodge, making Barking Frog one of the most desired restaurants in Woodinville and the wider Seattle area.
Chef Bobby and his culinary team works closely with local farmers, food artisans, using local ingredients native to Woodinville and Washington State. Creating the ultimate dinning experience with fresh, seasonal innovative menus, and award-winning cellar of Northwest and global wines.
Nestled in the heart of wine country Willows Lodge relies heavily on the tourism Woodinville draws in. With recent shut downs they've been able to re-open at 50% capacity providing exceptional precautions both in their guest rooms and patio seating. All seating inside and outside is first come, first serve as they are currently not taking reservations. To-go orders are available by calling 425-424-2999, and hotel guests can request (to-go) type room service. You can check out their menu here and for more information on their health and safety protocols you can visit their website here.
As a way to continue to give their customers amazing food during the shut down they started doing "Frog Boxes"! They created unique recipes, all the ingredients, pre-cooked side dishes, and directions to prepare your own gourmet meal at home. Couples and families enjoyed coming together to watch Chef Bobby's step by step videos, and instructions of preparing each dinner. As they reopened they felt it was necessary to put a pause on these dinner boxes until a time when it is feasible to start selling them again. Stay tuned, and follow them on Facebook or Instagram when they will offer them again.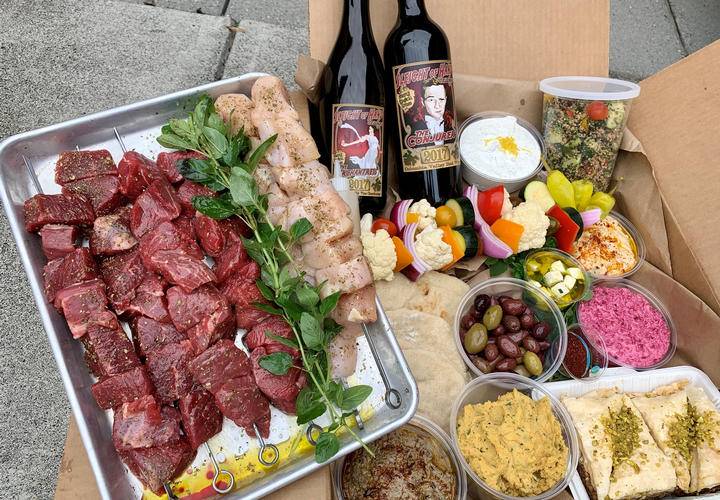 I think we could all use a little stay cation, some relaxation or a day out enjoying some amazing food right now! Grab some friends, or make a special date and head over to Willows Lodge for the ultimate relaxing, getaway, and dinning experience. You can relax by their Fireside Lounge, a popular gather place for guests, and is open daily from 3-9pm with Happier Hour from 3-6pm. If you're up wine tasting check out their Fried Chicken Picnic Basket to go! This delicious picnic comes packaged and ready with everything you need for an impromptu lunch or dinner for two.
Cheers!
Nicole
Podcast: Play in new window | Download
Subscribe: RSS