Today on The 425 Show was all about self care as I had the pleasure of chatting with two amazing Doctor's – Deborah Adams-Anderson, and Jeremy Heisler with Kirkland Life Chiropractic. Located in Kirkland's Bridal Trails area, Deborah and her amazing team have made a name for themselves in the community, and recently celebrated their 20th year in business!
Founder, and owner Deborah focuses on a proactive and state-of-the-art chiropractic techniques that has allowed her to build one of the leading chiropractic clinics in the country. She and her colleagues are sought out by professional athletes, leading business people, and families throughout the region.  Deborah, Jeremy and their team are committed to providing trusted and quality service, education and a positive experience for all their patients- helping them reach their optimum state of health and well-being.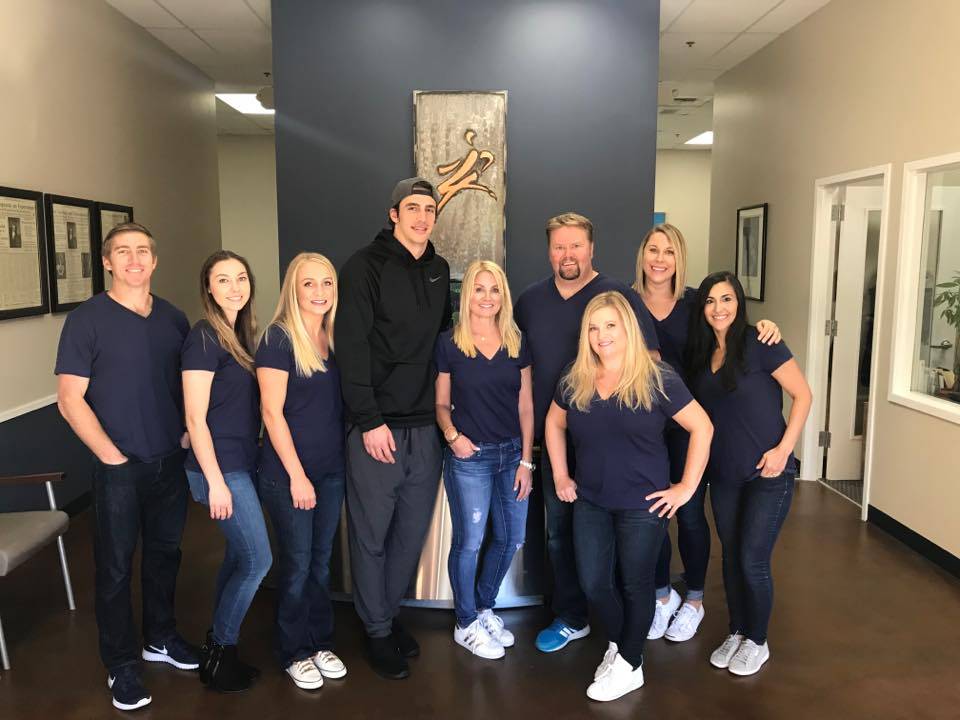 Deborah was introduced to Chiropractic treatment at a very young age, after receiving treatment from a serious car accident. Her personal experience inspired her to get her degree in Biology, and her Doctorate of Chiropractic so she could educate other's on this type of medical practice. Building a team of experts her primary focus has been on chiropractic care as a foundation for long-term health.
Jeremy joined Kirkland Chiropractic over 15 years ago – specializing in manual adjusting, and focusing on biomechanics. He was first introduced to Chiropractic as a way to relieve his on-going headaches. Jeremy treats everyone from new borns, to adolescents and adults. From the weekend warrior to the professional athlete to help them maintain optimal performance.
Kirkland Chiropractic offer's unique services that set them apart from other Chiropractor's. Their services range from corrective care, massage therapy, torque release, body tempering, and the growing trend pregnancy and pediactric care. Dr. Stephanie Benz specializes in working with pregnant women, babies, and young children – which helps strengthen their child's immunity – encouraging fewer colds, ear-aches, and general illnesses.
Chiropractic care for babies, infants, toddlers and all children is very safe and effective. Having their nervous system checked is crucial for your child's development. As kids get older and are introduced to new technology – such as cell phones, Jeremy and Deborah have noticed a huge increase in younger clients in need of serious adjustments, as their spine develops. Starting your child off early with chiropractic treatment ensures a healthy child, which means they can grow up to be healthy adults.
Whether you are looking for a one time adjustment, need on going care from a recent accident, or looking for a new type of medical treatment contact Kirkland Life! For a full list of services and list of Doctor's visit their website. You can follow them on Facebook for upcoming events, and their participation in Kirkland's community giving back to respected organizations such as the Boys and Girls Club, and Kirkland Association.
Cheers!
Nicole
Podcast: Play in new window | Download
Subscribe: RSS