Today on The 425 Show we chatted with Jeff Lockhart, Executive Director of The Kirkland Performance Center, and full time drummer with Creme Tangerine. Centrally located in the heart of Kirkland, KPC offers a gathering place for people to come together, and be connected by culture. They are the premier Eastside venue for live music, theatre, dance, comedy, film, and family programs.
A spacious 400 seat theater, with the farthest seat just 13 rows from the stage the theater offers an intimate setting, providing a truly memorable experience for both music and theatrical performances. Along with their 200 plus shows a year the theater is the perfect spot to host your own private event from business presentations, receptions, guest speakers, or trade-show set-ups. They offer a variety of services to cater to your event needs.
Established in the 1980's the community and business leaders came together to build the theater in beautiful downtown Kirkland, within easy walking distance to popular restaurants, shops, and galleries – making it a perfect night out on the town. As a non-profit theater, their year round line up draws in over 84,000 people.
Jeff and his team are passionate about finding world-class and local artists. From October – June you can attend amazing performances such as Mavis Staples, Rise Up – The Music from Hamilton, Mamma Mia, and for a super fun evening check out the 15th anniversary of the movie of Napoleon Dynamite with host Jon Header. Partnering with Studio East they offer a wide range of children's performances, and theatrical education, drawing in 15,000 kids a year!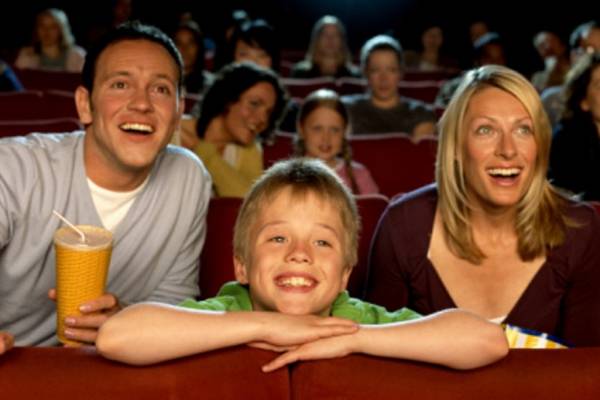 *photo courtesy of Studio East – Mary Poppins performance*
It's no wonder Jeff has chosen his career of Director in the performing arts as his passion for the industry started as early as the 7th grade. Attending his first concert, the Beach Boys, admiring the drummer Dennis Wilson he knew that was what he wanted to do. In his early 20's he started a night out with pizza and beer with a buddy with the soul goal to learn every single song by the Beattles "White Album". Performing in local venues, their band grew and for over a decade Creme Tangerine has been thrilling audiences in the Pacific Northwest with its unique approach to performing the music of the Beatles and favorite classic rock/pop hits.
They have headlined thousands of shows at venues such as Century Link Field Event Center, Safeco Field, The Experience Music Project Seattle, The Seattle Showbox SoDo, Princess Cruise Lines, The Tulalip Casino, The Skagit Casino, The Suquamish Casino, Seattle Triple Door and more! If you're looking for an awesome band for your next event, or wedding visit their website. For a full list of upcoming shows follow them on Facebook.
If you're looking for a one of a kind theatrical experience visit Kirkland Performing Center, you won't be disappointed! For additional information to rent their space contact their events page. For a full line up of their upcoming events, ticket pricing, and packages visit their website, and follow them on Facebook.
Cheers!
Nicole
Podcast: Play in new window | Download
Subscribe: RSS