Finding the right workout can be overwhelming and a bit intimidating. Jen Speer of SweatNET Seattle takes all the worry of getting back into the gym. Currently they offer an online platform of virtual classes, and typically the offer access to and discounts at various gyms in the area so that you can try out options to find the perfect fit.
With their affordable monthly membership of $9.95 a month they offer exclusive discounts to 150+ local businesses, 4-8 free monthly fitness & wellness events, exclusive meditations & recipes, streaming classes, and more. Right now their virtual streaming classes are the perfect way to stay healthy and maintain fitness. From their yoga classes, full body HIT workouts, Barre course – they have something for everyone's work out needs!
Working in the the corporate world for over 14 years, Jen was feeling a little burnt out and wanted a change. As an avid fitness guru she's always had a passion for staying healthy, both physically and mentally. SweatNET, was originally founded in Charlotte, NC and was looking to expand into the Pacific NW. With the recommendation from a friend, she jumped at the chance to ramp up the Seattle location, and became the new owner of SweatNET Seattle in 2019.
SweatNET is not considered a fitness studio, they are a community that brings together fitness lovers, and newcomers to your own city. "Pre- COVID" they host over 8 events each month that are free for members, that connect and motivate you, and share experiences with other like-minded people.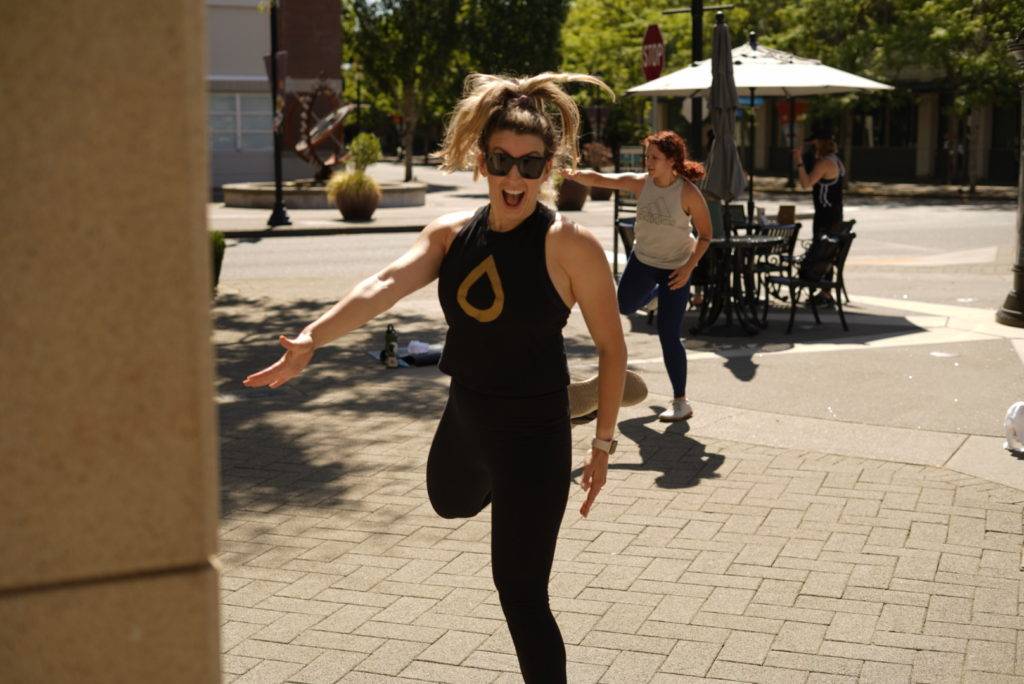 As if their very affordable monthly membership, and 100's of virtual classes wasn't enough incentive to join – check out their 150+ businesses they've partnered with for monthly discounts! You can gain free passes and join virtual classes from some top fitness clubs like The MOUVment – Strength Beyond studio in Bellevue, and Barre Rev on Mercer Island. But wait – there's more! Receive monthly discounts from some favorite health inspired, local businesses such as Plant Life Meals – freshly cooked, weekly vegan meals delivered right to your door.  Receive 10% off at  Evergreens Salads, or 20% off at Jujubeet Cafe. Take advantage of some self care needs with discounts of up to 20% at one of my favorite massage therapists Shatki Bodywork of Bellevue. For a full list of the discounts, and coupons available check out their website. 
*photo credit Jujubeet Cafe*
If you have been putting off your fitness routine for lack of time, intimidated by getting back in to the gym, or haven't found a virtual class that motivates you I highly recommend you check out SwetNET Seattle's full list of classes offered! You can follow them on Facebook for upcoming free giveaways, upcoming virtual events, and outdoor activities.
Cheers!
Nicole