Today on The 425 Show Katie Swartz from Be Meditation joined me, sharing her new way of bringing meditation into your life – without leaving your home or work. Be Meditation is a live, virtual meditation studio with guided 30 – 90 minute meditations for all levels, for individuals and teams. With over 20 instructors Be offers numerous classes for busy Mom's needing a moment, to corporations looking to help their employees be centered, be creative, and increase their overall performance.
If you have been wanting to meditate but not sure how to get started – this is the perfect start for you! Katie's classes are designed for 'newbies' wanting to start a meditation practice. Be Meditation connects people all over the world with classes starting as early as 5:00 am to evening classes at 8:00 pm – with the end goal to help you be more centered, feel less anxious, and more focused.

Katie started her career in the corporate world back in 1990. With a goal that at age 40 she wanted to have the option of switching careers. She went back and got her masters degree and while working with Seeds Of Compassion she opened up her own private counseling practice. Using meditation as a major part of her practice with her patients she had an overwhelming outreach from like minded people wanting to share their way of practicing meditation.
Katie was on her way to creating a beautiful studio in downtown Bellevue – when COVID 19 hit. She and her team made the decision to turn everything virtual – and it couldn't have worked out better, or come at a better time. Her team of meditation coaches offer different approaches, or techniques that will fit anyone's meditation needs. Members pay a monthly fee and you can pop into any of her classes, in a Zoom like setting. Her full list of her class schedule can be found on her website. Take advantage of her "Friends and Family" discount offering 10% off of your monthly fee. Use promo code – FandF10 and sign up today!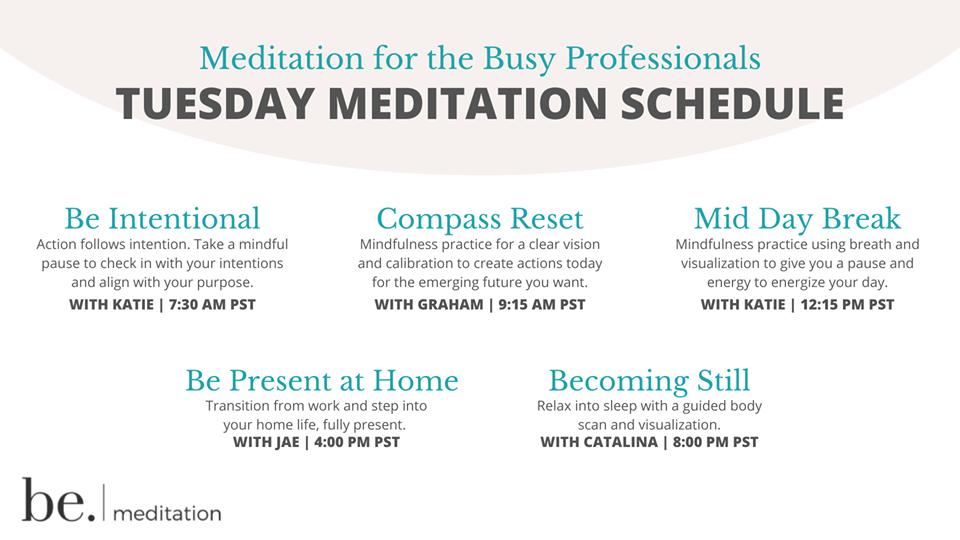 Katie's memberships range from individual, one-on-one coaching, to private group 'business' sessions. She truly has something for everyone! Her number one goal is to help other's be mindful, and calm in all areas of your life. For a full list of her membership fees you can visit her website. If you're on the fence this isn't what you're looking for – try out a free class online before you sign up. You can follow her on Facebook for upcoming classes and inspirational quotes.
This weeks real estate update I shared what's going on in the market today. Buyers are actively looking so it's important your home stands out among the other listings. One of the best things you can do when you decide to list your home is have an inspection done – this takes away all the uncertainty buyers have when walking through the home. If you or someone you know is looking to buy or sell a home, please feel free to reach out to me.
Cheers!
Nicole
Podcast: Play in new window | Download
Subscribe: RSS