Today on The 425 Show we kicked off the New Year with my guest, and friend Mayume Carelli, founder of Guided Gatherings. Mayume is a creativity coach, guiding women through sacred, social gatherings – igniting creativity, healing and connections with spirit. From painting parties, group readings, meditation meet-ups, she teaches you how to better connect with your higher self and find purpose, power, and peace.
As someone who has attended, and hosted one of Mayume's gatherings, I can attest it's super fun, and a fantastic way to get your friends together – and ignite some serious girl power! All of Mayume's gatherings are a safe, and supportive space bringing sisterhood to a whole new level.
From a very young age Mayume has always been in touch with her spirituality, from messages from spirits, and angels, to embracing her creativity through painting and story telling. After her Father passed, something awakened inside her that she wanted to share her special gift of mediumism with others. Starting in a safe place with friends, she hosted small parties combining her passion of doing one-on-one private readings, and painting – which quickly grew into a magical business.
Mayume offers several painting party options, that are so fun! Spend the afternoon with friends, from painting mandala rocks, sisterhood canvas painting party, or a writing jam session. Mayume supplies all the supplies needed, including smocks and plastic table cloths – you provide the friends, appetizers and beverages, and it's a party. For a full list of Mayume's private gatherings visit her website.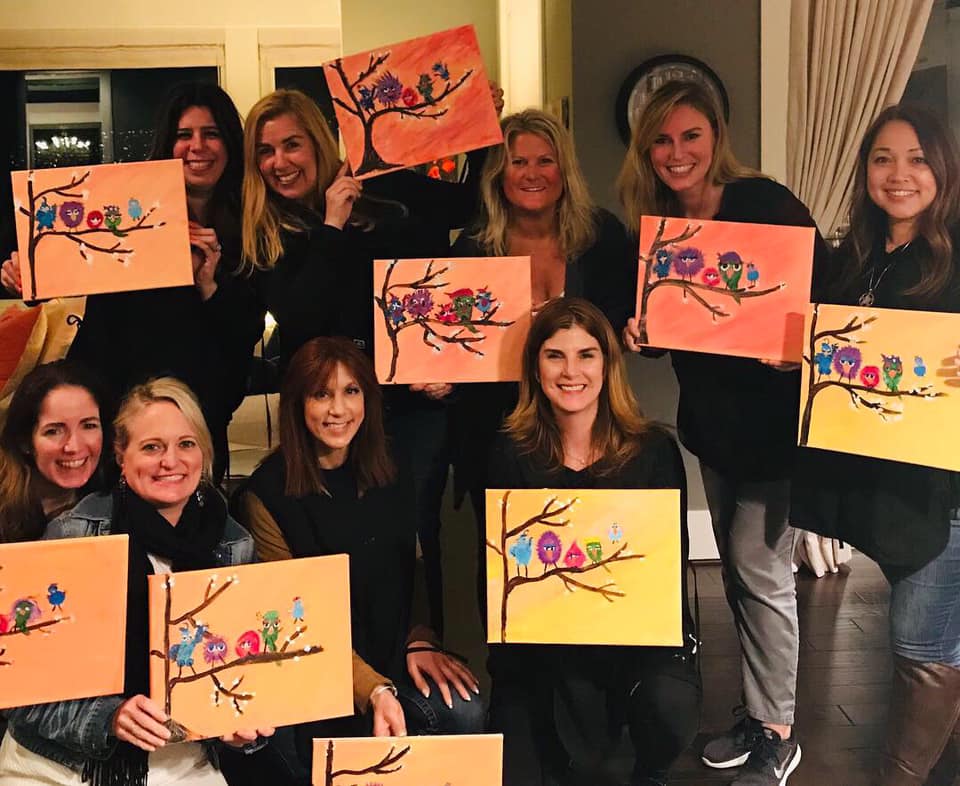 If you're more comfortable doing a reading in a private setting, Mayume is flexible from meeting you in your home, doing a phone call, or even meet for coffee. She makes all of her clients that are looking to connect with someone they lost feel at ease.
Along with her painting parties she offers some fantastic workshops. Check out her upcoming retreat this Saturday, January 11th from 9:00 – 5:00 "Ignite Your Chagra's". Join Mayume and life coach Manjeet Russell with Infinite Balance Life Coaching engage in the power of Art and Inquiry to ignite and examine Your 7 magical Chakras. For more information or to sign up visit her events page.
If you would to connect with Mayume for your own party, or private reading give her call. To receive more information for her upcoming events follow her on Facebook, and Instagram for some inspiring images.
Cheers!
Nicole
Podcast: Play in new window | Download
Subscribe: RSS