What a fantastic, and lively show today! Mitzi Cole, owner of Providencia Pond Retreat, in Issaquah and The Cookie Technique is a powerhouse of energy!
Mitzi owned a dance studio for years, and suddenly found herself at a crossroads for the next chapter in her life. She knew she wanted to continue sharing her love of dance, but there was more to it than that. So she started a late night Google search to find her next adventure. The retreat center was exactly what she was looking for. Peaceful, intimate and nestled into nature it was perfect.
The beautiful grounds, and floorplan, lend themselves to an infinite variety of workshops, gatherings and celebrations. She offers flexible booking options for day-long, evening, overnight, and weekend accommodations which makes it a convenient go-to space for social, professional, and personal events. With and ideal group size of 30 – 35 you can host your own memorable event in one of the most beautiful settings around.
Along with opening up her space for private bookings, Mitzi hosts a number of events at the center combining her love of dancing along with bringing women together helping them feel inspired and empowered.  Mitzi has put together unique dance workshops  known as "The Cookie Technique", she's combined her Pole Fitness expertise, with a little bit of Burlesque, creating a fabulous and fun event or all ages!
"The Cookie" is the ultimate balancing act between emotional, mental, and physical. Join Mitzi October 12th-13th for a VIP Cookie Sampler Event, which includes a one night stay at Providencia Pond Retreat.
October 18th is Italian cooking for couples with Angela, owner of Bellangela Italian Cuisine, and her amazing husband, Raffaele. They will take you on a journey to discover true Italian cooking. Join Mitzi October 19th, for Sips, Salsa, and Satin Sheets, with wine and salsa dancing  lessons. Enjoy a night of Halloween fun October 26th, with an awesome Superhero themed Halloween party.
For more information to sign up for a Providencia Pond Retreat workshop, or to book your own party visit Mitzi's website and follow her on her Facebook page to stay in touch with upcoming events.
Today I also chatted about what's been going on in the Real Estate Market. This month over month market chart show's an average price increase of 4% from 2017 to 2018. For more information of what's going on in the surrounding area check out the full report from Winderemere Real Estate.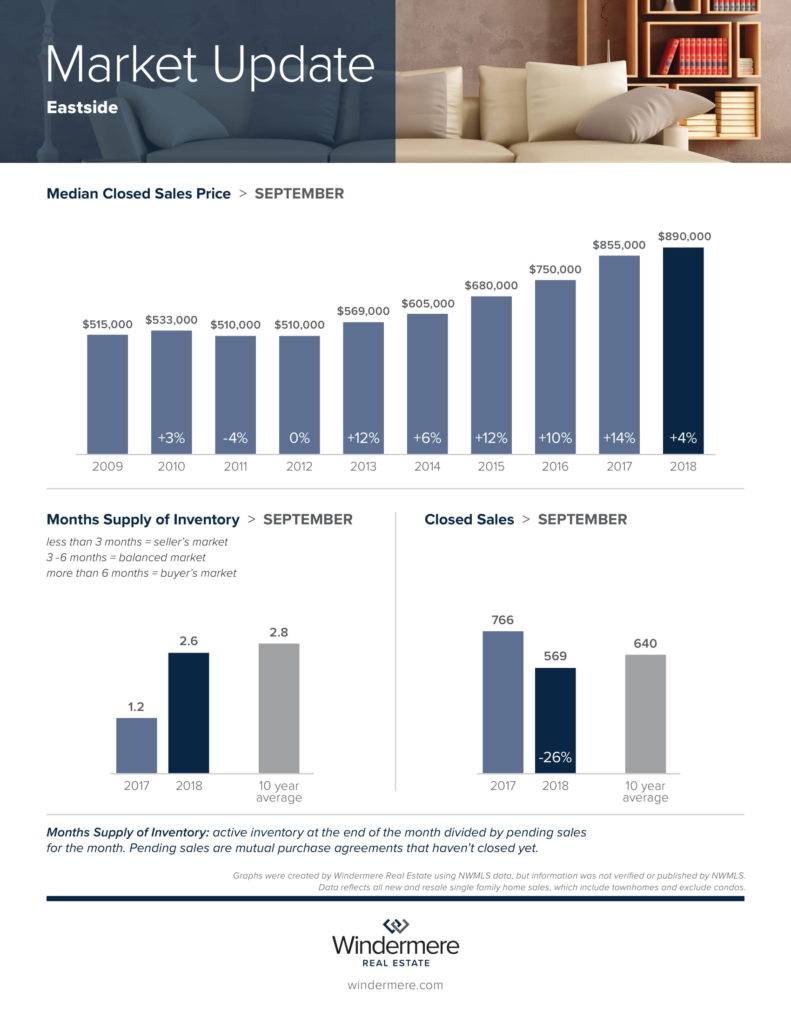 If you have specific questions about buying and selling a property, you can reach me via email at: nicole@nicolemangina.com
Cheers!
Nicole
Podcast: Play in new window | Download
Subscribe: RSS