Pineapple Life Studios has been a fan favorite in Snoqualmie Ridge since they opened in 2018. They are open again for live classes, and they have launched an amazing online wellness option for those of us that don't live on the Ridge.  Owner Brandi Cohen, her son Ronnie Hamilton, and Heidi Dickinson joined me and shared their passion for creating a space where every person can feel welcomed, and accepted – in studio and globally online.
Pineapple Life and their team have had a dream to expand their reach and offerings from the beginning. They have a strong connection with their clients and many of their classes have evolved through their requests. Their goal has always been to offer a balanced selection of offerings to hep with fitness, mindfulness and over-all wellness.  Growing rapidly over the years, they've added more than just in studio courses. With the help from her son Ronnie, who runs a media company they have built up their online classes to offer a wide variety with something for everyone. 
Pineapple Life created access to their digital video library of yoga, meditation, fitness classes, and more right from the comfort of your own home! Wherever you are, "Pineapple Online can bring you comfort, routine and wellness for your body+ mind+ spirit". Keeping your mind and body well is a proven way to help cope with life's daily hurdles.
Some of their most popular courses have been their desk series focusing on breathing and core, their unique meditation courses, Yoga, and Barre. They've also started some super fun kids programs like Unicorn Magic Yoga for Kids, and check out their upcoming Summer camp programs getting kids outside, and take home crafts. For a complete list of classes you can visit their class schedule on their website. 
Along with their personal courses they have also we've launched WorkWell which is an awesome program designed for employers to offer access to POL to all of their employees. "From their digital wellness database to their corporate retreats, or livestream events, they are your partners in creating the optimal workforce".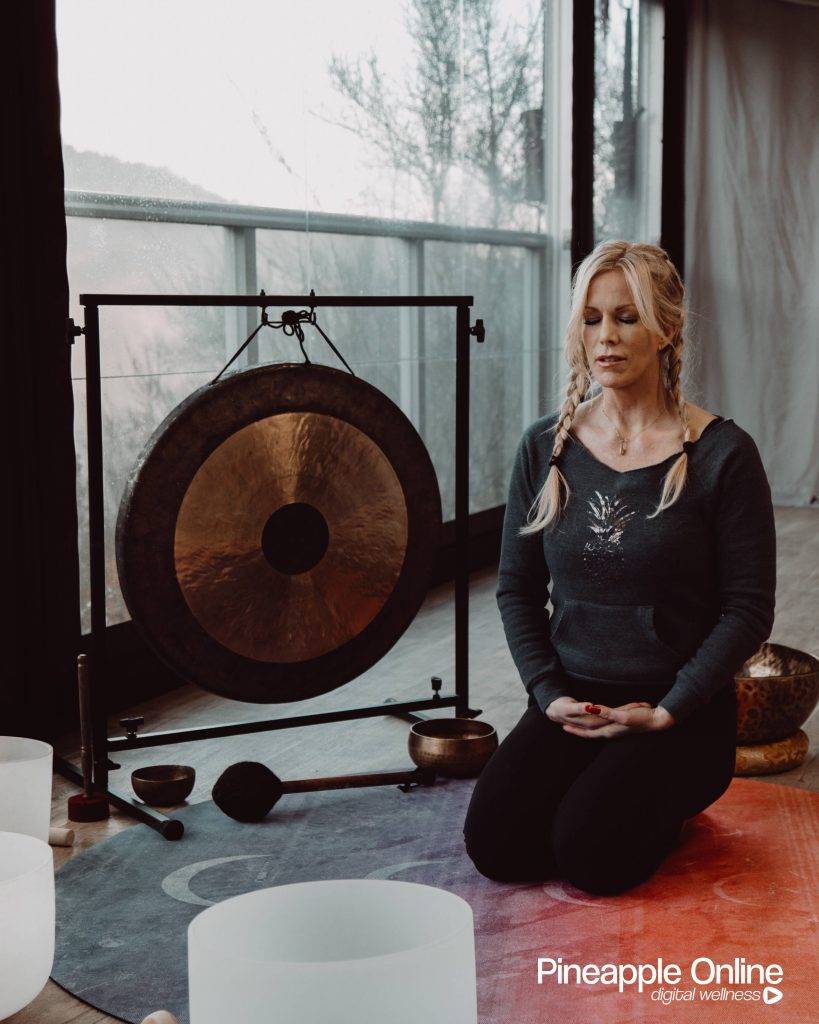 Ready to get back into some healthy practices – sign up today for a free 7 day trial! Check out their Wellness appointments too from Astrological Readings, to Sound Heeling Massages. Shop in their online store for athletic gear, candles, crystals and more. Visit their Facebook page for upcoming events and promotions, and follow them on Instagram for inspiring daily quotes and health tips.
Cheers!
Nicole
Podcast: Play in new window | Download
Subscribe: RSS