Buying fish at the grocery store is always an adventure. You never know how fresh it is and if it's been sustainably caught. Meet Sena Wheeler of Sena Sea. For three generations, her family has been fishing in Alaska and delivering the freshest salmon, halibut, black cod, and more right to your front door.
SenaSea is committed to providing you with the highest quality fish, and every fish is personally caught and hand picked. They not only do all the fishing themselves they also run a small, fisherman-owned custom processing facility in Alaska where they specialize in premium quality and traceability. This means the fish never leaves their hands and they have complete control of the entire process.
Sena's family has been passing down the love of fishing from generation to generation. Her Grandfather immagrated from Norway, and became a commercial fisherman in 1938. Using traditional Norwegian longlines, they passed the knowledge to their children, who passed it on again.
Sena has a masters degree in Nutrition and Food Service with a specialty in determining preferred handling practices for premium quality. Her husband Rich has also taken on the tradition of Son-n-Laws joining the families passion of fishing. Rich has been fishing commercially for more than 15 years, and now has taken over as the primary fisherman for Sena Sea. What started as sharing their fish with family and friends quickly turned into a family business from fishing to the complete processing, packing, and freezing individually packed fish- delivered right to your front door, locally and across the nation.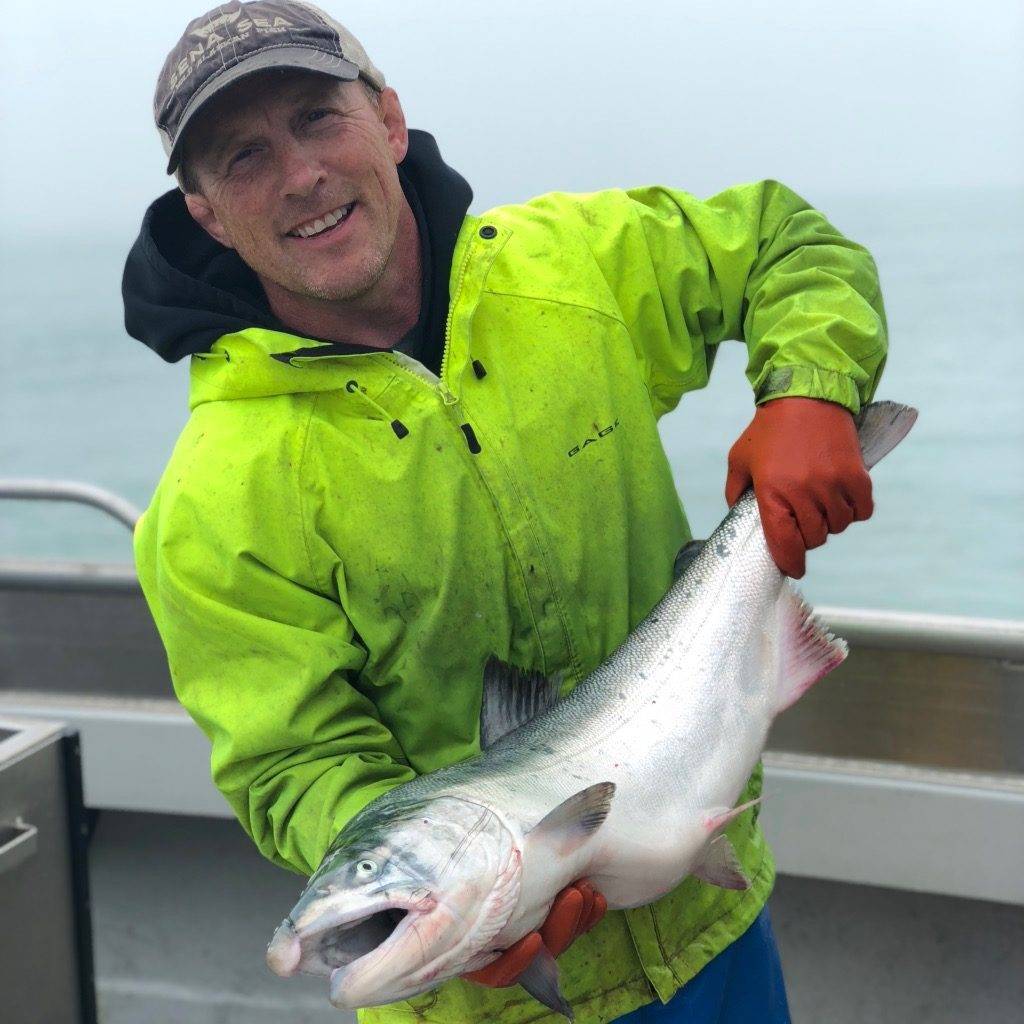 So now that you've purchased their amazing fish – how do you cook them! Sena puts together some amazing, easy to follow recipes, and blog posts, sharing some of their families favorite recipes. They have recipes for all of their fish, including halibut, salmon, black cod, chowder and more. Check out their recent recipe post, a twist to "Taco Tuesday", Salmon Enchilada's! 
Attending farmers markets Sena and her family have had a chance to interact with their customers directly, hearing feedback of what their customers want. You can shop their full fish line on their website, and they also offer some amazing smoked salmon gift sets, the best part is shipping is free for orders over $99.
Whether are you looking to order some amazing seafood, or want to send some Pacific NW quality fish to someone far away check out Sena Seas website! The holiday's are just around the corner it's the perfect time send a unique gift. You can follow them on Facebook for more of their families fishing adventures, and new recipe posts.
Cheers!
Nicole
Podcast: Play in new window | Download
Subscribe: RSS