David Williams, Executive Director of the Thunderboats, Hydroplane and Raceboat Museum, and author of A Race To Freedom, The Mira Slovak Story joined us today on The 425 Show.
Did you know that hydroplane racing was the first local sporting event ever to receive national news coverage?
The Museum was founded in 1983 and is the nation's primary resource for historical and educational information on hydroplane racing, along with a fully equipped boat restoration shop.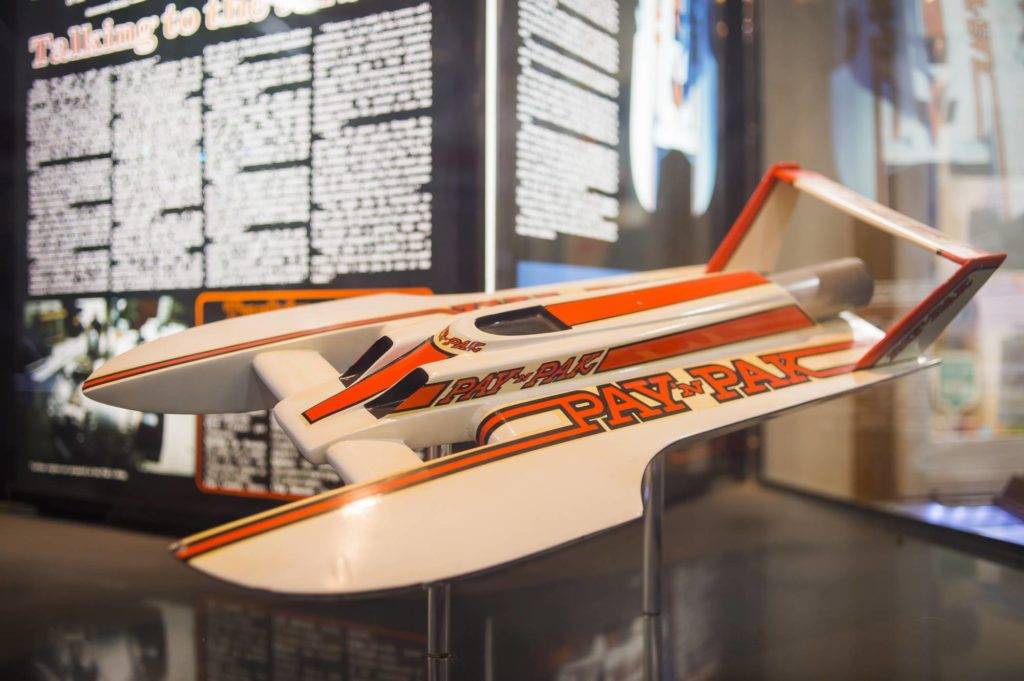 For David Williams, racing hydroplanes was a lifelong dream. While attending a hydroplane race at the age of 5 David instantly fell in love with the loud noise, and the intensity of the boats flying by at over 180 miles per hour.
As an amateur driver for 5 years at Seafair, and 25 years of vintage driving he started volunteering at the Hydroplane Museum 23 years ago. Now, as the executive director, he dedicates his time running the 4,000 square foot museum and their impressive collection of vintage hydroplanes, spanning seven decades, including boats that have won 17 Gold Cup races.
The museum is open to the public Tuesday through Saturday and you can rent the space out for everything from high school graduations, fundraisers, birthday parties and even weddings!
During his career, David has met some amazing people. One particularly interesting person was Mira Slovak. Born in Czechoslovakia in 1929, Slovak found himself, after World War II, behind the Iron Curtain of Communist oppression, and wanting to flee. He high jacked a plane and defected, ultimately making his way to the United States.
Mira's passions in life were flying and freedom. One thing lead to another and he eventually became Bill Boeing Jr.'s personal pilot. Being a Hydroplane owner, Bill offered Mira the opportunity to also drive his boats competitively. Mira became a world class hydroplane racer in between flying planes.
David, who had gotten to know Mira felt his story was just too good not to be told. David and Mira spent many days together telling stories and reliving the events of Mira's live, which became the book: "A Race To Freedom, The Mira Slovak Story".
*Picture courtesy of LA Times*
David shares Mira's fascinating story from the time he left his home, his passion of flying and is incredible ten-year career as a hydroplane driver, where he won many races and two national championships. He then went on to be a stunt pilot performing in shows all over and eventually retired as pilot with Continental Airlines. During Mira's lifetime he also became a highly sought after public speaker. He gave more than 600 times talks on the true value of freedom and how you should value it above everything else.
To learn more about Mira Slovak, other famous hydroplane racers, and see spectacular vintage boats you won't be disappointed stopping by the museum! If you are looking for some more hydro race fun check out their 9th annual event Mahogany and Merlot in Lake Chelan. A 3 day event October 5th – 7th with vintage hydroplane exhibitions, classic car show, beer and wine tasting, shopping, and live music, plus it's free! Follow them on Facebook for updates on upcoming events.
Cheers!
Nicole
Podcast: Play in new window | Download
Subscribe: RSS